Manage Critical Business Processes Anytime, Anywhere
MOBILE AP INVOICE APPROVAL
PUT AN END TO PROCESS & PAYMENT DELAYS
Esker Anywhere™ delivers instant visibility into pending supplier invoices and purchase requisitions awaiting approval. As an AP leader, that means you can:
Access original invoice images to approve, hold or return to sender
Receive notifications as soon as new approvals require your attention
Approve several invoices at once to accelerate the approval process
Review and change coding information if information is not accurate
Leave comments/instructions for other users in the workflow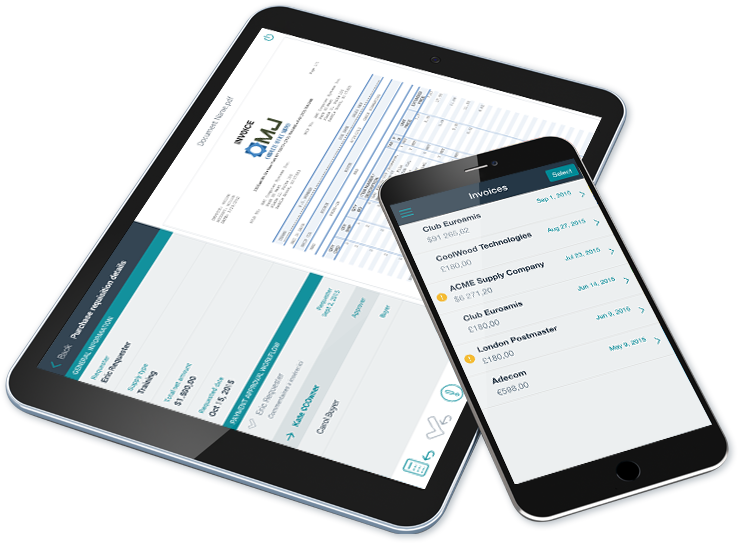 MOBILE ORDERING
SAVING TIME & REDUCING ERRORS
Esker Anywhere™ supports the sales order process by empowering sales reps and customers with mobile order placing and tracking capabilities for a variety of orders (e.g., replenishment, no-change, standard, etc.).
Here's how it works:
Mobile users retrieve items from product catalogue or scan a barcode.
Product and lot number are automatically populated.
Subsequent scans of the same barcode increase the quantity of order.
From there, the order can be completed through the app.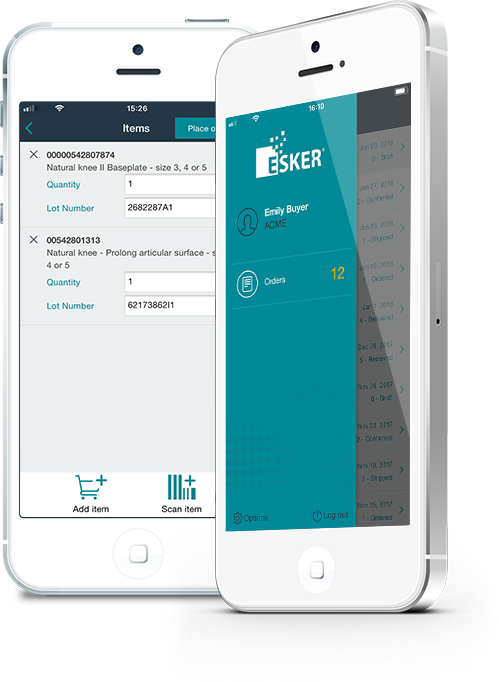 MOBILE METRICS
MONITOR PROCESS EFFICIENCY WITH EASE
Your O2C and P2P business processes don't stop while you're away. With Esker Anywhere™, business leaders can also access their most important metrics and KPIs all from the palm of their hand. Users always get the same level of information wherever they are.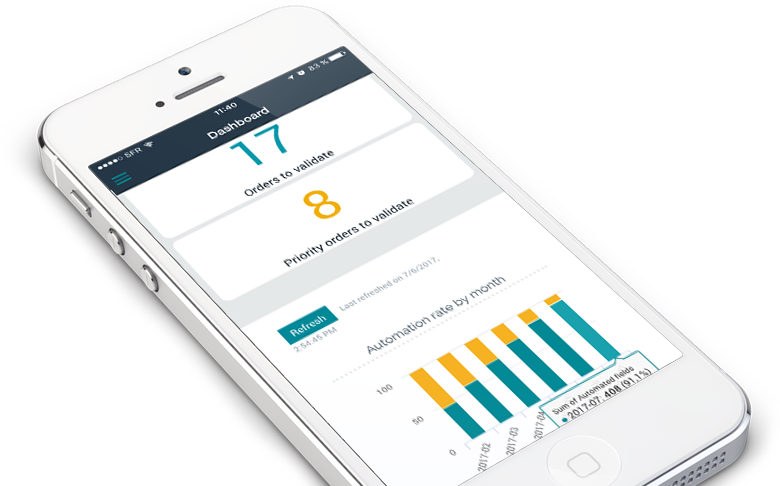 You're in good company. Explore some of the other companies and AP leaders that have benefited from automating their processes with Esker.